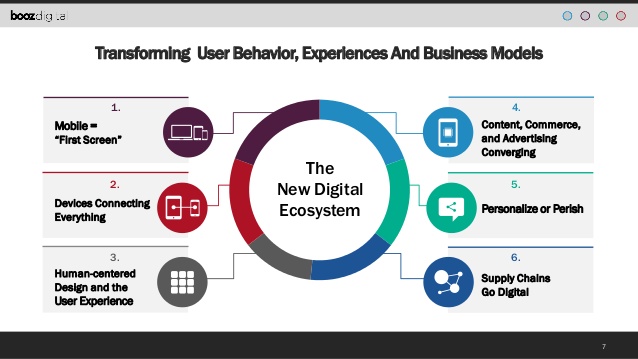 A digital ecosystem can be defined as several IT resources interconnected to function as a unit. The internet has incorporated and diversified the field known as the internet of things(IoT), which comprises connecting several electronic devices from home appliances to vehicles and other sophisticated gadgets to a central point where one can monitor them easily and comfortably as well as remotely. Businesses, on the other hand, are exploiting this opportunity by using features such as APIs, which has proven more valuable compared to a business's single product or services being offered. The ecosystem mainly comprises applications, clients, suppliers, and third-party data providers, and any other compatible piece technology. In such a vast field with all its pros and cons, survival is the most critical thing to certain. Below are some tips to help you with that.
A global footprint
As you all know, the internet is also termed as the global village, in that anyone on the internet can request a local product or service regardless of their geographical region or language. As a business in the digital ecosystem, you should strive to offer a higher number of languages to your platform and have a stable system to ship your products globally. Given that the different numbers of the clients are using different currencies and modes of payment, having a stable financial platform whereby all the transactions are transparent, simplified, and, most importantly, secure.
Partnership
A deep bench of partners guaranteed incorporates expertise from other industries to perfect the art and simplicity of service delivery. A study on the digital ecosystem shows that an average ecosystem comprises of about twenty-seven partners while that of the most successful ones has over forty partners. A large number of partners bring about flexibility, which is a crucial virtue in a digital ecosystem.
Collaboration
As the saying goes, "no man is an island," no digital ecosystem is an island as well. Before venturing into the digital ecosystem, you should have in mind several service providers or even product suppliers to collaborate within this field. The different collaboration brings about many independent relationships, which are vital to survival in the ecosystem. Some of these collaborations may include minority shares, platform partnerships, contracts, and others. Knowing the right partners to collaborate with will land you success on a silver platter.
A concrete base of users
A business may lose meaning if it has no clients or consumers of their products and services. The more users a digital ecosystem platform has, the more likely it is to outdo its primary competitors.  It will also sell more products and services. To acquire such a base, the right partners are necessary. This is, especially,  in the digital marketing field. In addition,  the right funding is also essential as marketing will often cost you more.
Comfort
Most of the platforms end up collapsing or being overcome by start-ups just because they got comfortable. Just because you came first, you are not guaranteed success in the evolving and savage wilderness of digital ecosystems.