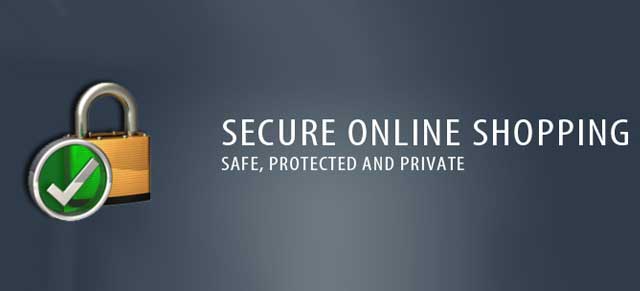 The holiday season is here with us again and you're probably planning to reward yourself or a family member with a well-deserved end of the year shopping spree. Just like many others, the malls are full of shoppers and to avoid this craziness, shopping online is the ideal option. There are numerous online retail shops that have mouth-watering deals that you just cannot pass. Shopping online safely can, therefore, be a daunting task as scammers are out there masquerading as genuine online sellers. Below are some of the tips that will help you shop online safely.
Always use the familiar and trusted sites
Competition is rife especially in the marketing world where small businesses can now go toe-to-toe with major players in the industry. This has enabled them to develop enticing websites with enticing deals that will attract just any online shopper. Ensure that you're aware and familiar with the sites and if not, chances are they are a fraud. Customer reviews and feedback are also an ideal method of confirming the sites' legitimacy.
Be discreet and ensure the website is SSL encrypted
In almost all cases, online merchants and retailers will require some personal information in order to complete your transactions. This information should, however, be limited to just a few details such as address, contact details, age, name and credit card number. Be wary of giving out extra personal details such as password and verification numbers among others as this information can be used in identity theft. SSL is a secure sockets layer that ensures the privacy of a site and it normally starts with an HTTPS:// and not the normal HTPP://.
Avoiding Public Wi-Fi
Cyber-criminals are always coming with sophisticated ways of stealing people's information and one is the exploitation of public Wi-Fi. The temptation of making that quick online transaction at your favorite coffee shop can oblivious of the dangers can cost you big time. When connected to a public Wi-Fi, a cybercriminal can intercept the information you share and receive and this might include your name, address and credit card information which is the perfect recipe for identity theft.
Checking statements regularly
Most people tend to wait and check their statements at the end of the month. This has been the major loophole exploited by fraudulent people who impose extra and fraudulent charges. It is also advisable to further set up account notifications and alerts where you'll be notified for any purchases that you make.
Creating strong passwords
This is the basic security measure that you can use to secure yourself. If someone correctly guesses your password, they can take over your purchases, accounts and defraud you dry. It is important to be sophisticated and avoid personal information such as date of birth, child's name, birthdays and so on. Use a complex set of characters, numbers and even symbols.
By following these simple steps, you'll be assured of a safe online shopping especially during this festive season when fraudsters are busy at work.