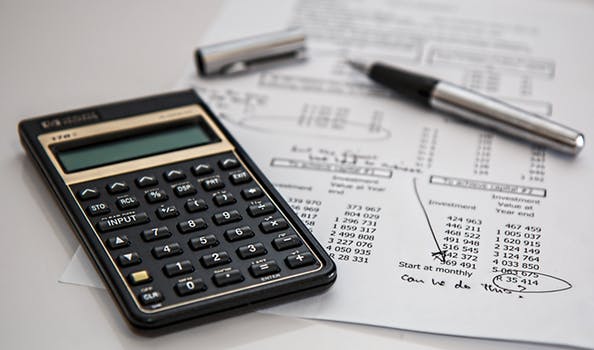 Simple Steps To Get Out Of Any Amount Of Debt
Being in debt can be very overwhelming especially if you owe a large amount of debt. Most people want to avoid debts at all costs but circumstances might lead us to get debts. Paying back a debt can be challenging. No matter your circumstance, you are obligated to pay it back after signing for a loan. It does not matter if you had an accident, lost your job or you're going through difficult situations in your life. You will still have to pay back your debt.
A debt can be unintended because of emergencies or overspending. Most people borrow debts but are not always happy with them. They try getting out of these debts but some take such a long time in doing so. This doesn't have to be the case. You can get out of your debt in such a short time. How should you go about with it? Here are simple steps to help you get out of debt;
Make A Decision To Stop Borrowing Money
This is the major factor to consider when choosing to stay out of debt. Debt majorly occurs when people don't have sufficient funds to cater for their needs. You need to stop using debt to finance your lifestyle. This can be risky and can also lead to higher interests in your credit. Most people who fund their lifestyles through debts are mostly impulsive buyers.Buying impulsively can lead to bankruptcy and adds more debts which you are trying to avoid. This is because you will always borrow money to fill up the extra cash you'll need to but new things.
Avoiding to buy things on impulse will help you understand how to spend your money wisely. It also helps you focus more on the debt you currently have. This also gives you enough time to plan on how you will quickly pay for it. After clearing all your debts, it's important that you stop borrowing money completely. This will help you avoid piling up more debts. Paying debts for a long time can hinder you from progressing and achieving your goals in the long-run.
Access The Amount Of Debt You Owe
Some people overlook this step but its very important. Understanding the total amount of debt you owe will help you come up with a plan to pay for it. Most consumers carry around multiple cards and might be unsure of the total owed by all accounts. Most financial advisers apprise the importance of visualizing what you owe across all your accounts. This also helps you avoid paying extra money which you don't owe. Some loan lenders might not give you a total of what you owe them. They will also not inform you when you pay more money than the intended debt. This is stealing from you and that's why security should always start with you.
Do you want to access the total amount of debt you owe but don't know how to go about with it? No worries. This is as simple as alphabetical letters. You can always compile a spreadsheet in Excel and write everything down. If this doesn't work for you, you can link your credit cards to a free app. This will accumulate data on your behalf. Understanding how much you owe will help you prepare mentally. It will also help you come up with a proper time frame to pay back the debt. Always make sure you access the amount of debt you owe to avoid being extorted or taken for granted.
Make A Realistic Budget Plan And Be Disciplined
Creating a budget that tracks your monthly income and expenses helps you get out of debt for a shorter time. This is essential because it helps you understand where you stand out financially. This will eventually help you move forward toward your objectives. Having a budget will help you figure out if you have enough surplus to help you pay your debt. It will also allow you figure if your account is experiencing deficit. If your account is experiencing deficit, you should look for ways to make more income to supplement your needs and debts. You can also get another source of income for you to pay your debts quickly.
Get Yourself A Side Hustle
When paying debts, your monthly income is never enough to pay for it and cater for your expenses. It is advisable that you get a side hustle which will help you pay fast. Everyone has a talent, ability or skill to perform a particular task. The extra money you make on your hustles can be used to pay your debts. You can use sites like Upwork.com and TaskRabbit.com to find yourself a side gig. If you don't want to work for people, you can also start up a business of your own to help pay your debts. You can Google 50 side businesses you can start on your own to help speed up the process. A side hustle is always important for everyone and not only for those seeking to pay a debt.
Negotiate A Lower Interest Rate To Help You Save Thousands
You can end up saving more than $1000 in interest if you choose to negotiate for lower interest rates. Simple negotiations can help you lower the APR on your credit card. This will make you pocket thousands of dollars which you might have used to pay back your interest rates. Most people are shy to discuss interest rates because of what other people think about them. Nobody will help you pay your debt and therefore you shouldn't think about other people. Before going ahead and paying for debts, make sure to always negotiate for lower interests rates first. You might get the best deal which is suitable for your pocket.
These simple steps to get out of debt will enable you to keep off debts for a very long time. You won't feel the need to ever borrow money again in future. The amount of debt you owe will determine how fast you pay.