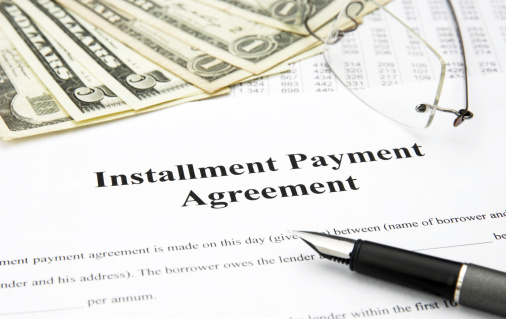 Should You Pay Off Your Student Loans Faster If You Can Avoid It?
We all need money for us to run our daily life activities. Sometimes the money we have is never enough to meet our needs. When this happens, we borrow loans from banks. Loans are amounts of money we borrow from lenders. We pay back with interests within a specified period of time.These loans are meant to help us pay our bills. People take different types of loans such as mortgage, car loans, appliance loans, students loans, etc. Student loans are meant to help pay for college fees and are mainly borrowed by students. This loan is meant to see them through college.
Pay Student Loans Early If You Can
Just like other loans, a student loan is supposed to be paid back after a certain period of time. To some, it can take a long time to pay for it. Some don't have a problem paying it back as quick as they can. Most people ask themselves if they should pay off their loans faster if they can avoid it. People have different opinions on how to go about with this. It all depends on you. If your payments allow you pay for it faster, then there's no problem with it. It all depends on your earnings and savings. If you feel that your salary is enough for you to spend, save and pay off your loans, you can go ahead and pay for your student loans. You, however, have to consider a few factors before paying for your student loans.
Inquire How Much You Owe And To Whom You Owe
Most students lose track of time and end up forgetting how much was borrowed. They forget the total amount they owe including interests. They also have no idea on whom they owe the money. This is very normal for most graduates. If you have no idea on how much you owe, you can check out the National Students Loan Data System. This, however, applies to Federal student loan debts only. Once you have a clue on how much you have, you can proceed and start paying for your loans.
There are however a few people who keep a tab on their loan progress. It is important that you go through your statements to avoid paying for loans you didn't ask for. Being aware of who you owe the money might also give you time to figure out how you will pay them. Inquiring has helped many students keep track and avoid paying too much money on their loans.
Learn To Scoop Advantage Of Your Grace Time period
Your lender might give you a grace period after you graduate depending on the loan borrowed. Many students take advantage of this period to plan on how they will pay for the loans. The grace period gives most people sufficient amount of time to come up with better plans. You'll have enough money to pay for these loans when the time comes. You shouldn't take this time to ignore your debts and use your money for other things. Instead, you can choose to pay your debts even if you choose to pay small installments.
The Grace Period Comes In Handy If You're Employed
Those with better employments start making payments immediately. This is to avoid paying higher interest rates in future. Not every person gets the grace period. There are those who start paying instantly when they get a job. It's better to pay your loans once and for all and avoid future complications with your lenders. After all, you might need a loan sometime in the future.
Create And Stick To A budget
Once you figure out the amount you'll be paying for your loan, you can go ahead and create a budget. Having a monthly budget will help you stick to your plans and help you pay your debt easily.You can start by trimming the things you don't necessarily need to buy. This can help you put additional money toward your debt. Sticking to your budget will make you disciplined. A disciplined individual never goes out of his way to spend money aimlessly. Paying your debts on a monthly basis will gradually decrease the interest rates on your loans. This will help build your scores.
Creating A Smart Debt Repayment Plan Will Help You Pay Faster
While in college, you might have accrued many debts and not only your student loans. It is important to go through your credit card debt to figure out how much debt you owe exactly. Ignoring your credit card debt might bring about future complications when applying for loans. Going through your credit debt helps you come up with better strategies when dealing with debts. Paying your interests every month can help you pay for all your loans quickly.
Make Sure The Money You Earn Is Enough
The best way to pay your student's loan is by earning much money. This will help you pay your loans fast and without having to strain yourself much. If you leave on a pay cheque that isn't enough, it might be incredibly hard to pay your loans on time. You need to be comfortable after paying your debts to help you pay easily the next time you get paid. It is very important to consider this factor. Make sure you have a constant flow of money every month if you want to pay your students loan faster.
Paying for your student loans is very important to enable you to build a good credit score. You might also choose to look for jobs which pay for student loans. These jobs help pay for your deductibles while still paying your normal monthly salaries.You can pay your student loans faster if you follow the right path and be disciplined with it.