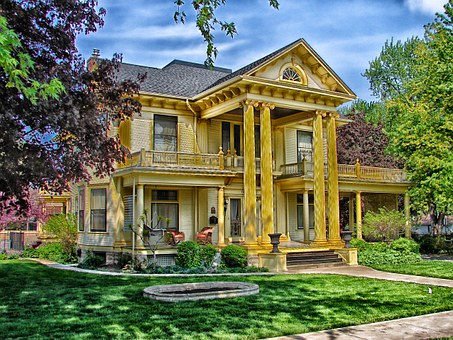 Finding The Best Mortgage Rate
A house is one of the greatest assets anyone can acquire. It requires essential financial decisions. It requires a lot of money and time. You need to be very careful when choosing to buy houses. Technology is changing and so is the mortgage industry. How should you go about purchasing homes without straining? The best thing to do when looking to purchase a home is to take a mortgage. A mortgage helps you pay for your home by allowing you pay for it in small installments. This helps you pay for your house within a specified period of time. This period is normally agreed by both you and your mortgage lenders.
A mortgage is beneficial because you can get discounted rates if you go about it the right way. Different lenders offer different mortgage rates depending on the loan. The amount of loan offered to you will also determine the type of mortgage you're applying for in the long-run. The longer you take to pay your mortgage loans, the greater your interests will be. You need to be careful when choosing a mortgage rate. You need to make sure that you are able to pay for it annually. Below are a few things to consider when finding the best mortgage rate;
Always Compare Lenders
Just like in most services provided out there, a comparison is key. The common mistake most people make is choosing to get mortgages from the first lender they come across. Some people actually find great lenders with great rates but it's always important to compare. You can use the mortgage rate comparison tool to compare various mortgage rates. This allows you get great deals from several mortgage companies. Mortgage lenders have versatile rates.
Choosing the very first lender you come across can be futile and costly at the same time. Comparing a number of mortgage lenders will give you many choices. This also helps you avoid being extorted by greedy lenders.
Lenders offer you different quotes and rates giving you a number of choices to select from. A good lender will also advise you on the importance or implications brought about by the mortgage. You should choose a mortgage lender that has your best interest at heart. He/she will make sure you get reasonable mortgage rates that best suit you. Always make sure to compare mortgage lenders before settling for one.
Go Through Your Mortgage Disclosure Rules Carefully
The law requires mortgage lenders to provide a good faith estimate document. This is a written document which outlines your loan's terms and conditions. It also includes the total cost. This document is supposed to be provided within three business days of your loan request. This is to help prove that the loan is indeed being processed and that it isn't fake. It is important for you to go through this document to allow you understand better. It also helps you compare your options.
Since every detail is written in the document, you get to accept or decline if you don't like it. You and your bank need to approve the document before it gets processed.
You might find out that the rates are higher or lower than you anticipated. This gives you a better time plan to get better rates or stick with the rates provided if it pleases you. You can negotiate with your lender and reach an understanding. You need to have an understanding firsts before processing your good faith estimate.  Most lenders want customers and getting you a rate satisfies your pocket won't be that hard.
Upgrade Your Credit Score
It's essential that you always maintain a good credit score. Your credit score says so much about you. It shows lenders how responsible you are. A good credit score secures your chances of getting a cheap mortgage rate. People with bad credit scores often get turned down and their loans disapproved. They also end up paying high rates.
Make sure you pay your bills on time. It's also important to clear any credit that you may have. This will help you avoid any problems when applying for your mortgage. Raising your credit score may take time. It is however accompanied by lots of financial benefits you don't want to miss out on.
Consider The Duration You'll Be In Your House
The longer you stay in a house, the higher your interest rates will be. If you don't plan on staying in your new house for long, choose rates that won't blow your budget. It might be sensible for you to choose the adjustable-rate mortgages. Adjustable-rate mortgages commonly known as ARMs, normally have low initial interest rates. These mortgage rates slightly increase after a specific duration. Most people who use ARMs sell their homes before the rates increase.
Shorter-term fixed rate mortgages offer you lower rates and help build your credit scores. You will, however, have greater monthly defrayal but a much lower interest rate. This is as compared to long-term rate mortgages. These mortgage rates are the best in the mortgage industry and you might want to try them out. They help you save a lot and pay less for the existence of your loan.
You can get suitable mortgage rates if you go about it the right way. It will help you save money making you avoid future headaches.