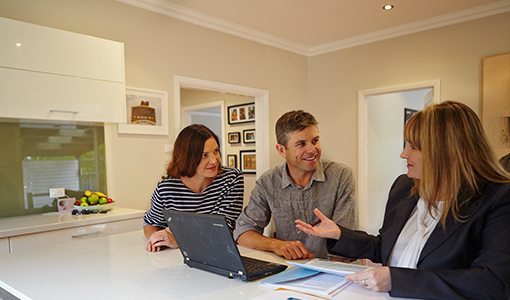 Does Your Insurance Agent Have Your Best Interests At Heart?
If you are serious about getting insurance, it is very important to figure out how to go about with it the right way. You don't want to get the wrong insurance or end up spending too much money. If you are not sure how to go about with it, you can find yourself an insurance agent. What does an insurance agent do? This is an agent who helps you understand more about insurance. They help you make the best decisions regarding insurance. Not only do they help you make the best judgments, but also give you value for your money. They take you through every step and help you avoid being scammed.
You, however, need to find yourself an insurance agent who has your best interest at heart and not theirs. This is someone who wants you to see you succeed and not the other way round. The bigger question is, how do you find such an agent? How do you know if they have your welfare at heart? Is it possible to find such agents without bribing them first? You can easily find insurance agents who will help you accomplish your mission. Below are a few ways to figure out if your insurance agent has your best interests at heart.
When Declaring A Settlement After A Car Accident
This is one of the most crucial insurance policies that agents mostly wait for. Most of them do not have your interest at heart because of some of the suggestions they make. Most insurance agents discourage you from finding yourself a lawyer. They tell you that you will end up receiving more money if you don't get a lawyer to represent you. This is not true because you will end up being charged much more money for their own beneficial uses.
People who retain experienced lawyers to represent them after an accident tend to get more money. These agents know that they will make profits for their shareholders if you choose to work with them. How is this possible? Even though you are the one paying premiums, they will make you pay higher charges for the claims. You can find insurance agents that will help you go about these claims just about the right way. There are honest agents out there who want nothing but the best for their clients.
Captive Insurance Agents Provide Narrow Choices
These kinds of agents work for one particular insurance company. They are always constricted when selling the policies of that company. They also have a thorough cognition of every peculiar insurance policy of the organization. These insurance agents can't help you if you if you don't qualify for these policies. These agents may pressure you to purchase insurance you don't need. Sometimes they make you buy one that is much more expensive for you. They look out for their own interests. This is because some of them receive commissions on sales. They insist on your purchases depending on the sales quotas they are supposed to sell. Failure to do so might result in lower payoffs or even loss of jobs.
This clearly means that they only have their best interest at heart. You should be extremely careful when dealing with these kinds of agents. They will either make you purchase policies you don't want or end up paying too much.
Independent Insurance Agents Are Always Better To Work With
These agents sell insurance policies supplied by binary insurance companies. Some of them, however, are self-directed of a particular insurance company. Independent agents offer you many choices together with aggregate price quotas. The good thing about these agents is that they are not considered employees of any particular company. They get paid through earnings received through their commissions. This is mostly on the number of insurance policies sold. They are very knowledgeable when it comes to the insurance market. Also, they help you compare and choose policies within your budget range. They can also sell you policies provided by other insurance companies. This is in the case where the primary insurance company doesn't meet your requirements.
Independent agents also assess financial steadiness of insurance companies they work with. This helps you plan your financial range and provides great peace of mind. These agents have your best interests. This is because they don't look at how much they'll get, but how much insurance helps you. You should always seek these agents if you don't want to pay too much for covers your needs. They take time to inform you on the kind of insurance that benefits you. This gives you enough time to plan. Independent insurance agents should be the ones you consider the next time you want insurance covers.
Avoid Emotional Appeals
As much as some agents may have your interest at heart, always resist emotional appeals. Some agents might use this to their advantage and make you purchase insurance you don't need. Some of these agents may try to make you feel guilty for you to buy their insurance. This is very wrong. You need to purchase insurance out of your free will and not when emotionally tortured. Some of them might tell you things involving your family and this is always a trigger. As much as you want to make your family happy and satisfied, don't fall prey to this kind of behavior.
Such agents are not looking out for the well-being of you and your family. They only want to get their commission. He/she has no interest in how you feel at that specific moment. They will rush you only for you to realize that you are making a mistake. Once you get wrapped up in your emotions, you would have already given them great advantages over you. This means that you will end up purchasing policies you don't even need.