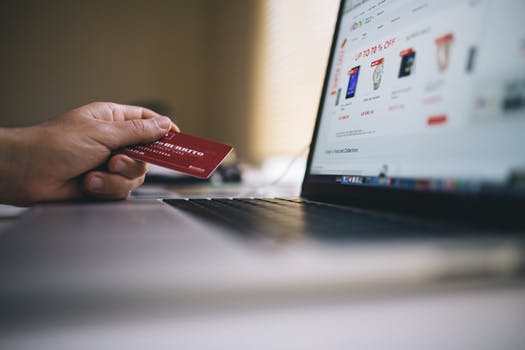 Best Way to Check Your Credit Score
According to a recent survey by LendingTree, six in ten Americans don't know their credit score. To start with, a credit score is a three-digit score that acts as you grade for your financial life and it's very vital when you apply for mortgage, credit card or even car loans. It's a mathematical formula that shows the data in your credit report in a three-digit number. that's used by lenders to make credit decisions.  The number ranges from 300-900 and with anything above780 considered great and below 600 considered bad. Under the federal law, one is entitled to his or her credit reports annually at no cost at all but efforts are being made to allow citizens to check their credit scores more frequently. Below are some of the best ways to check your credit score.
Benefits of checking your credit score
Checking your score regularly also gives you a better sense of your financial fitness and how best you're doing financially. In case you find that your score is lower than expected, this raises a red flag and shows that you're not on the right track. This gives you a heads up of how closely you need to review your credit reports.
Be alert always
It also helps you qualify for the best loan terms as well as credit cards. Being aware of your financial health will give you a clear pass to the best possible options that you qualify for. Finally, frequent checks allow you to scan for any incorrect information in your reports that can affect your score. There can be issues such as spelling errors, typos, incorrect address, incorrect accounts and even wrong late payments.
Understanding how credit scores works
The formula that the relevant bureaus use to calculate credit scores is a secret but paying your bills on time is the main factor. However, it's clear that the lenders don't make any cent off you when you pay your bills in full at the end of every month. So, it's advisable that you carry a balance monthly but pay the minimum monthly balance in time so that you can be given a higher score compared to the person who's paying in full.
How to get a copy of your credit report and score
Different nations have different ways of how consumers can access their credit reports and scores. One of the main ways is online access where the relevant credit bureaus such as FICO and Experian and Equifax, just to mention but a few send you an email link after a few weeks. Most of this information is easily accessible online and all you should do is to send copies of your identification along with a basic background information. If you want the information urgently, you can always get an instant report at a small fee of around $15.
However, checking your credit score daily is just like weighing yourself daily. This will only set you up for disappointment as the score doesn't improve overnight after you pay your debt in full.
Using credit monitoring services
Human is to error and in some cases, there can be some errors in your credit report that can adversely affect your score. This can be some wrong entries or some extra charges that you never made or even you can be a victim of the rapidly increasing crime of identity theft. Over the recent years, cyber criminals have been able to access the credit accounts of millions of people and draining their accounts or making some online payments that you haven't authorized. With this increased wave of cyber-crime, you need to check your accounts frequently and notifying the credit reporting company when you notice any discrepancy. If you're not aware of how to do this or you might not have the time, there are so many companies that can thoroughly check your credit card report at a small fee.
Use Bureaus and other authorized companies
Most credit reporting bureaus have this service and will check your monthly credit profile and score to monitor your credit as well as prevent identity theft or unauthorized payments. Other companies also specify in this field and will give you email and phone alerts when your make any payments or even minor changes to your credit report.