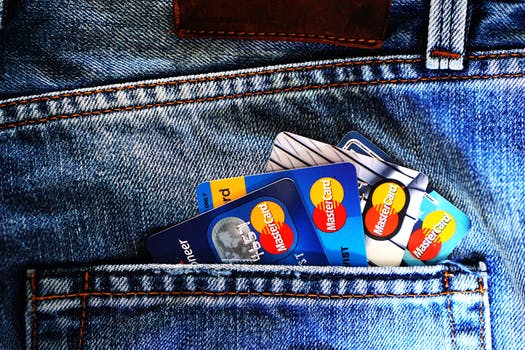 Best Rewards Credit Cards for 2017
The invention of credit cards has revolutionized how we spend our money. Their use has become widespread from shopping, getting gas, clothes, gifts, traveling, and just about everything else. In fact, the average American shopper has a credit card balance for at least nine months each year. And the number of people using these cards is only growing. An increasing number of people are now using multiple credit cards to facilitate their spending habits. So it only seems obvious that it might be quite useful to know which the best rewards credit cards are. So we're going to tell you!
The great thing about credit cards is, most actually reward you for using your credit card. Are you looking for better terms as the reward on your credit card? Do you feel that you could get a better deal from another credit card provider? The answer to that is probably 'yes' if you are not using one of these reward credit cards in 2017. Here, we feature the best rewards credit cards on the basis of the perks you get for spending on them. We have reviewed our best pick for each category. Have a look below!
The best credit card for travel benefits
One of the most flexible cards in the market, for anyone who loves traveling, is the Capital One Venture Rewards Credit Card. Whenever you spend $1 you earn 2 miles. You can redeem these miles for a variety of travel expenses.
Notably, this credit card does not restrict you to a particular airline or hotel for accommodation. This is usually the case with a majority of co-branded cards and could limit your comfort or preference. With this Capital One card, however, all you need to do is make your travel arrangements and redeem your miles. The card also gives you a 40,000-mile bonus if you spend $3000 within your first three months having the card.
Top credit cards for cash back
One of the top rewards credit cards in 2017 for getting cash back from your purchases is the Chase Freedom Card. The card gives you 5 percent cash back when you spend in a particular category. Since the area they give you this bonus on is constantly rotating, you can get cash back from a variety of your purchases. In the past, the spending categories have included restaurants, gas, and wholesale clubs.
The Chase Freedom card also gives you 1 percent cash back on the rest of your purchases. It sports a bonus of $150 if you spend $500 on it within the first three months from the time you opened your account. Notably, the card requires no annual fee.
The best card for daily spending
If you mainly use your credit card in department stores, supermarkets or gas stations, then the Blue Cash Preferred® Card from American Express is your best choice. It offers one of the highest rewards on credit in the market today. With this card, you can obtain 6% cash back on spending $6000 or less. When you use this card at a department store or gas station, you get 3 percent cash back for unlimited purchases. For spending in other areas, you get 1 percent cash back.
Consider having one of these cards in your wallet the next time you plan on spending money. You are assured some of the best rewards on credit from their use today.