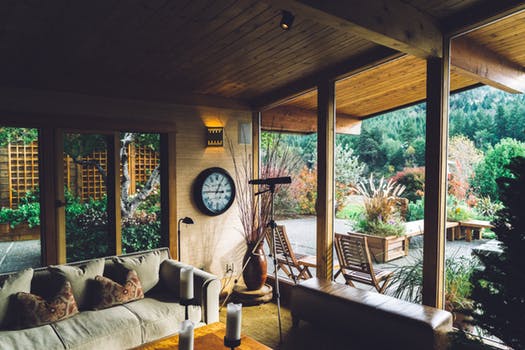 Property values have been consistently rising over recent years, which is great when it comes to your home equity. For homeowners, this is good news as their homes can become sources of extra capital by taking on credit. Maximizing the value of your property, however, should be an action taken with absolute caution. You should only take on credit for a particular set of reasons. Around 2006, property owners across the United States went into a frenzy of borrowing loans against their homes. They mainly used the funding to satisfy lifestyles most of them could not afford.
Unfortunately, the housing crash that happened soon after ran the value of their houses to the ground. A majority of these people lost their homes. Here, we elaborate the factors you should consider as you borrow from your home equity. Taking these factors into account will ultimately have you taking on credit in the best way possible.
Ensure you choose the right type of loan for you
There are two ways you can acquire credit against your home. You can obtain funding through a home equity loan that gives you a lump sum to be paid at a constant rate over a fixed period. Alternatively, you can get money through a HELOC. This service resembles a credit card. It avails a certain amount of credit to you and lets you borrow small amounts as you need them. The money is then paid back over a period such as twenty years. Interest rates for this type of credit are adjustable with market conditions.
In case you want to work on a particular project or make a sizeable investment, then a home equity loan is the right choice for you. A HELOC loan is more suitable if you want to borrow small amounts over long periods. You should note that HELOC loans have shifting interest rates. Since rates are consistently rising, it is likely you will end up paying more than you would have on a fixed interest basis.
Understand how each loan works and its payment plans
Since home equity loans are repaid over a fixed term with constant interest rates, it is easier to plan your finances on how to repay them. HELOCs, on the other hand, usually offer some flexibility to their payment plans. However, their rates are susceptible to change with market conditions. Upon your eleventh year of the loan, the financial institution closes your line of credit. This means it becomes harder to lay down a solid plan to repay your credit.
Draw a fine line for your uses of equity
During the housing frenzy, most people used money borrowed against their homes for leisure activities such as gambling. Clearly, this is not a good idea since it does not ensure any return on investment. Other people bought moderately essential items such as cars. However, even these fell under the liability category. You should consider financing critical or profitable avenues using your home equity loans. These could include long-term investments and paying part of college fees you cannot afford on your pay check.
Use the credit from your home to reduce your interest payments
You can use the funding you obtain from the loan against your home to pay off the higher-rated amounts on your credit cards. Since home equity loans charge lower interest, using the amount you obtain against your property will get you out of debt faster. In this way, you can improve your creditworthiness and achieve financial stability.
Apply these tips to get the most out of your home equity loan today.